THE COURTYARD AT MOUNT MALARAYAT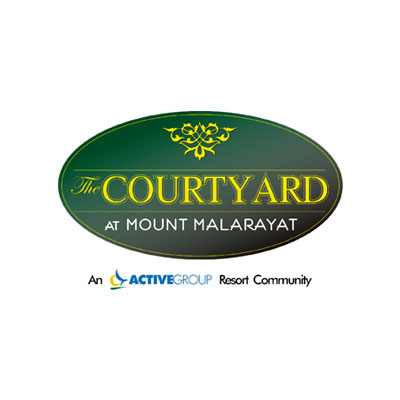 The Courtyard at Mount Malarayat is the second phase of the residential development within the Mount Malarayat golf resort community.
With average lot sizes of 330 square meters, The Courtyard at Mount Malarayat is a discreet enclave located right at the heart of the golf resort community of Mount Malarayat Golf & Country Club and Residential Estates. Seamlessly interlaced with the golf course and residential lots, The Courtyard at Mount Malarayat is separated from the rest of the resort community with its very own man-made lake, and an impressive view of both the surrounding golf course and the Malarayat mountain range in the east. It is differentiated by a dramatic landscaped rotunda leading to a discreetly-marked entrance.
Gross land area: 8.13 hectares
Lot sizes: Ranging from 250 sqm. to 493 sqm.
Lots all sold out.
Mount Malarayat Residential Properties